Arthroscopic Surgery
Arthroscopy has become a well-known, popular surgery for its minimally invasive technique to examine and perform precise repair of the joints in the body. Utilizing the arthroscope through small incisions our surgeons are able to examine and repair a variety of orthopedic conditions such as torn cartilage, ligaments, removal of bone, and ACL reconstruction among a wide variety of other needs. AR-Ex has a staff of 15 skilled doctors that specialize in one of the major joints such as the knee, shoulder, hip, ankle, and elbow along with other joints. Our doctors are continuously upgrading their skill through continuing education, research, and hands on practice. Rest assured that if you need surgery that you will receive the highest level of competence at AR-Ex.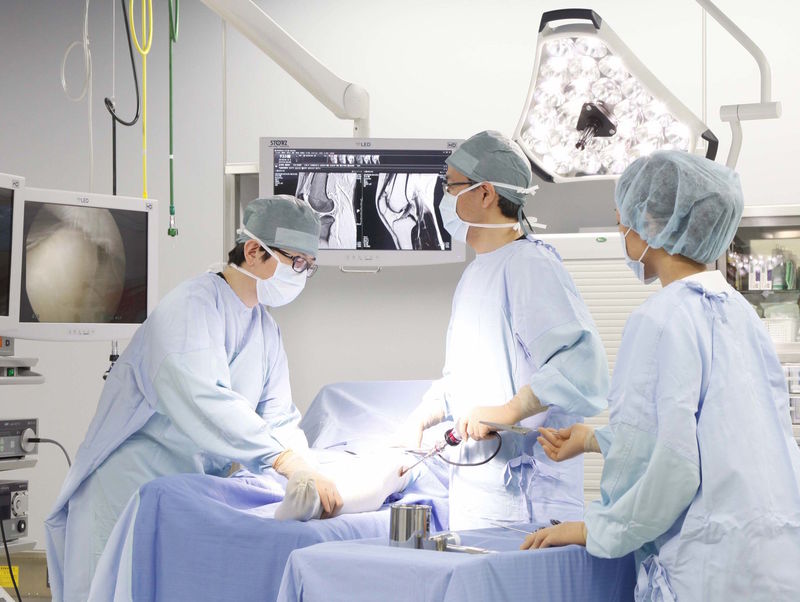 Day Zero Rehabilitation
After successful surgery we begin rehabilitation on that day to realize the earliest cure possible.  We keep our PTs and trainers in the ward during the day of surgery so that patients can start rehabilitation on the hospital bed.  Each patient will be required to perform body movements under the supervision and instruction of a doctor, nurse, physical therapist, and a trainer to the best of his/her ability. It is essential to recovery and cure to exercise the surgery area as much as is possible as soon as is possible after surgery. At AR-Ex we understand this and will specialize your treatment for the highest results possible.